Michael and Laura Pierce are remarkable individuals and professional franchise entrepreneurs specializing in empowering and supporting others to do the work they want to do to live the life they want to live. Leveraging the wisdom of their individual and joint expertise in the franchising industry, Michael and Laura use their business ownership experience to inform and satisfy their desire to help others achieve their business ownership goals.
The journey taken by Michael and Laura Piece in the Franchising industry started in 2001 looking at several franchise concepts and deciding to become Comfort Keepers. Michael's background with an Engineering Degree from George Mason University and experience working for the NRA, GE, coupled with Laura's background in sales and experience working with large and mid-size companies have enabled them to build a strong front. Together, they grew their business to over 4 units and sold their business in 2014. Their passion for helping people inspires their resolve to help others find the right business that can make them successful.
With deep franchising knowledge coupled with an analytical and detail-oriented approach, Michael and Laura are equipped to understand the needs of the most discerning franchises, delivering an experience rooted in customer service, integrity, and expertise. Their strong leadership, teamwork, and organization skills make them a keen advocate for entrepreneurs, proactively seeking out new ways to enhance their services and continually attain excellence, with business-owner success the ultimate objective.
Anchored upon that very knowledge, they are a physical manifestation that nothing beats a solid determination. Together, and after 13 years of commitment and sacrifice, Michael and Laura are able to semi-retire and enjoy life, absent corporate bureaucracy or spending endless hours glued to the desk. Paving their own path and taking on new challenges each day, the franchise-entrepreneur duo does not have to wait for the textbook "retirement age!"
With the belief that people are the root and foundation of our communities; to build strong communities, we must fortify the root! This is Michael and Laura's motivation towards helping people reach their goals through a system that works.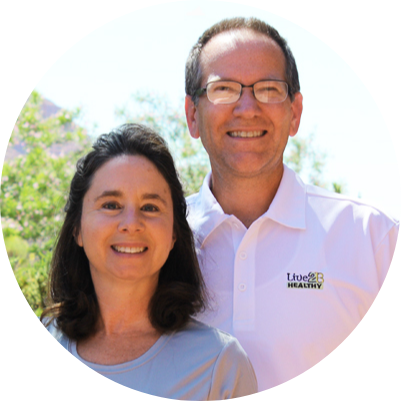 Mike and Laura Pierce